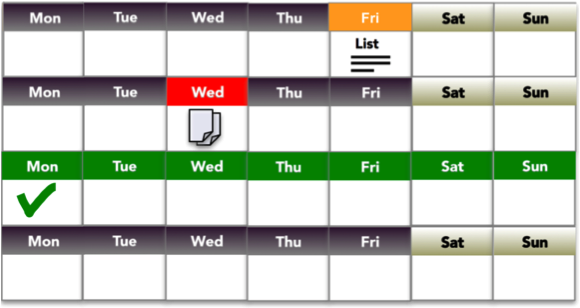 Simplified procedure for BTF users
<!a href="request_ing-2017.pdf"> <!img align="left" src="nulla-osta.png" width="200">

Step 1

The Group Leader(*) has to provide via e-mail ONLY to the address: btfsupport@lnf.infn.it at least 6 working days before the date of arrival the complete list of the participants (LNF personnel MUST be included).
For instance, for a standard shift starting on Monday, the LAST moment for sending the list is on Fridday, two weeks before.



---

Step 2

The Group Leader MUST CHECK that all participants provide or check the hospitality documentation.
For those who are not LNF Personnel (Employees, Guests or Associate), it is MANDATORY to:

download and fill the BTF application form;
send it to Ufficio Utenti Esterni at least 3 working days before the BTF shift day of start, only by e-mail to the following e-mail address: buclnf@lnf.infn.it.
For instance, for a standard shift starting on Monday, the VERY LAST moment for all the documentation to be sent is Wednesday at 16:00.



For those who are not INFN Personnel (Employees, Guest or Associate), it is ALSO MANDATORY to:
---
Step 3
Participants who have submitted a new application can check the status of their application.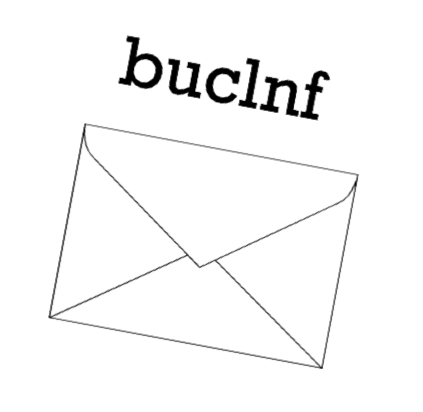 ---
Step 4
Participants (without a INFN badge) should apply, upon arrival, for a badge going to Bldg. 30 at the ground floor on the right, looking for Mr. CERRONI or Mr. ORLANDI office. Every day from Monday to Friday, from 10:30 to 11:30.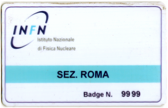 Please, take not that INFN personnel holding a INFN badge (from any INFN unit) do not need to apply for a LNF badge
---
Step 5
WiFi Internet Access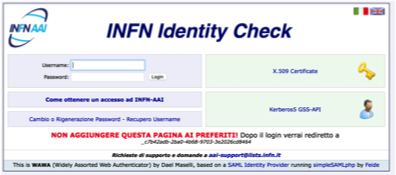 Please, take note that INFN staff - employees, guests or associates with a standard INFN authentication - can use their INFN digital certificate/INFN credentials to have access to INFN WEB WiFi at LNF. Otherwise they can use dot1x WiFi or eduroam.
---
Guest House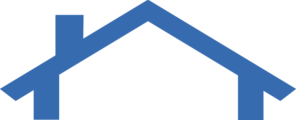 In the Frascati Laboratories a Guest House is available. If you wish booking a room for your test-beam period, please follow this link http://www.lnf.infn.it/funz/concorsi/foresterie.html
LNF contact person: Maria Rita Ferrazza