Venue
The workshop will take place at the charming Therasia Resort situated on the island of Vulcano, one of the seven Aeolian Islands, at approximately 1km from the beach and centre of Vulcano, easily accessible by the hotel courtesy coach. The hotel's stunning location boasts views over the entire Aeolian Islands: Lipari, the largest of the islands (located at just five minutes by hydrofoil from the hotel) with its majestic Faraglioni, and the islands of Salina, Stromboli, Panarea, Alicudi and Filicudi, all within easy access by hydrofoil. The Therasia Resort is an ideal place to meet and work in a quite and cozy atmosphere.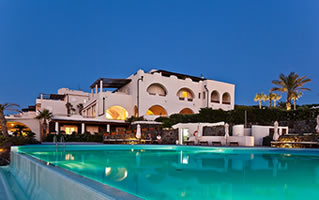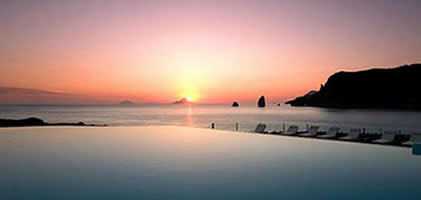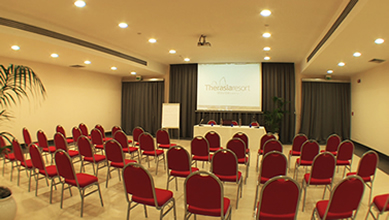 Conference room (max 160 people)
More information about the venue are given in "Accommodation" and "Travel"