Threshold Scan Results
Threshold scan results have been analyzed with an automated software. Results shown in this web page have been obtained with the following procedure:
The right half of the spectrum is fitted with an exponential: here ((png) and (eps)) are some sample fits (16 channels of 1 M5R4 FEB)
The parameters are used to extract the slope (m) and intercept (q) values of the linearized distribution.
m and q are used to compute (a) the x at which we have y = 0 (x_large) and (b) the x at which the rate is equal to 25 MHz (x_small).
The differences btw (a) and (b) are computed as follows: diff = sqrt(a) - sqrt (b)
Diff is converted in mV using the relation: mV = r.u.*2.35
Diff_mv is then converted in fC by using the sensitivity: Diff_fC = Diff_mV/sensitivity. The values used for sensitivity are shown in table 1.
Table 1. Sensitivities used for the study
M1
M2
M3
M4
M5
Region
Sensitivity (mV)
Region
Sensitivity (mV)
Region
Sensitivity (mV)
Region
Sensitivity (mV)
Region
Sensitivity (mV)
M1R1
-
M2R1 C; M2R1 W
10; 15
M3R1 C; M3R1W
10; 14
M4R1
15
M5R1
15
M1R2
16
M2R2 C; M2R2 W
11; 14
M3R2 C; M3R2 W
11; 14
M4R2
10.2
M5R2
10
M1R3
10
M2R3
11.7
M3R3
11.5
M4R3
10.1
M5R3
9.6
M1R4
10.8
M2R4
10
M3R4
10
M4R4
8.3
M5R4
7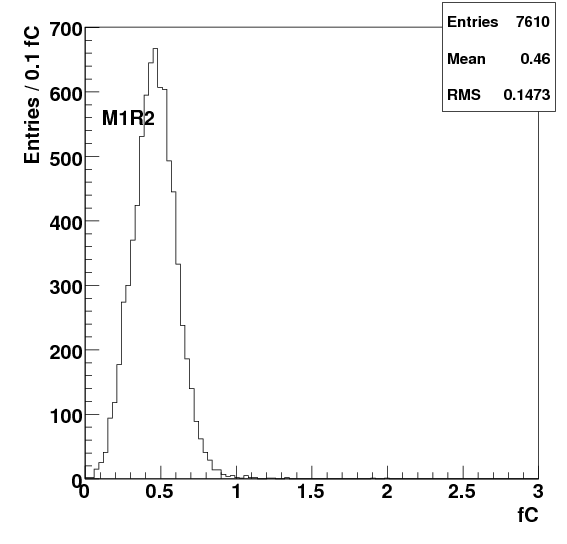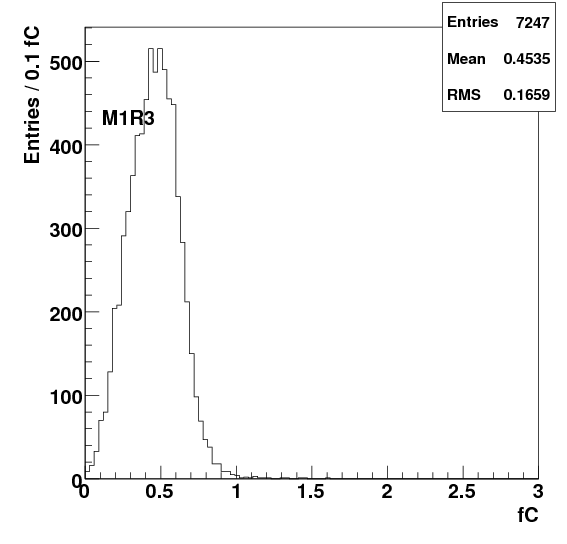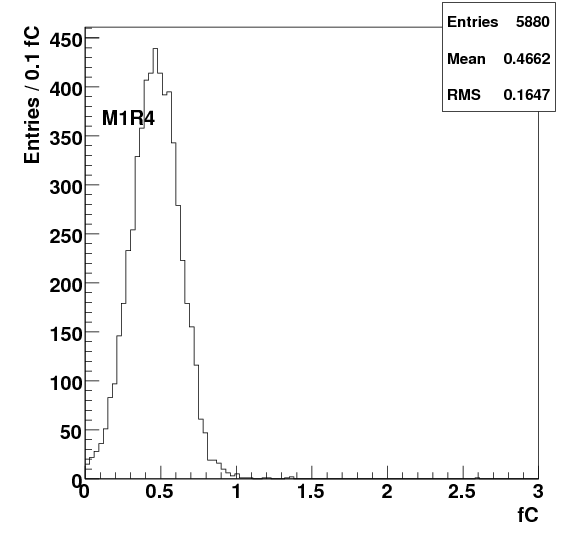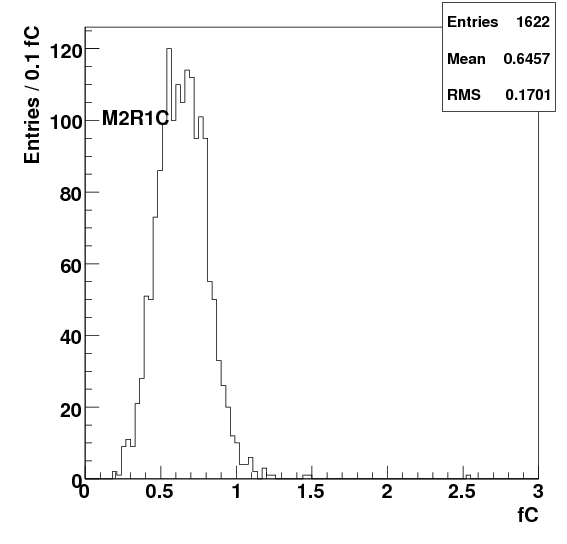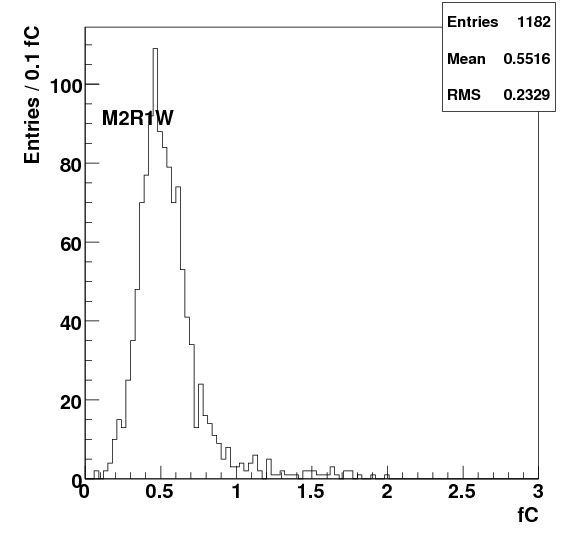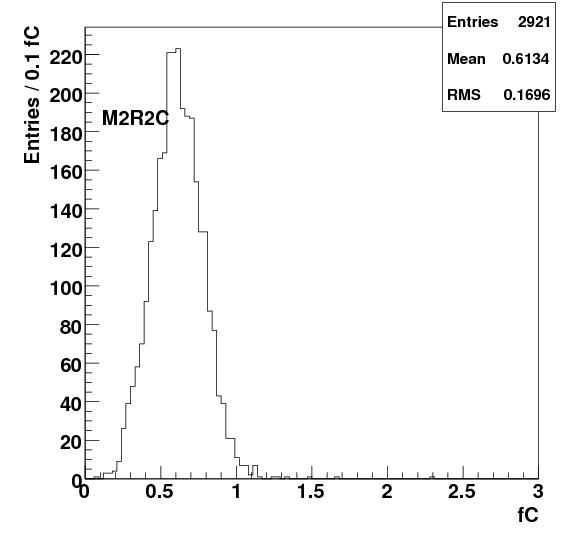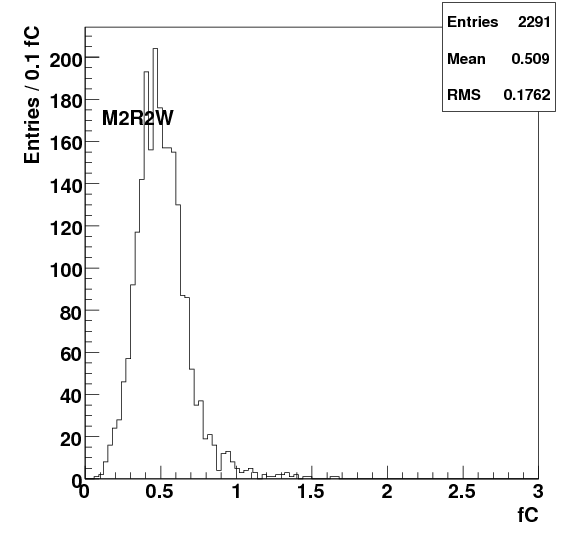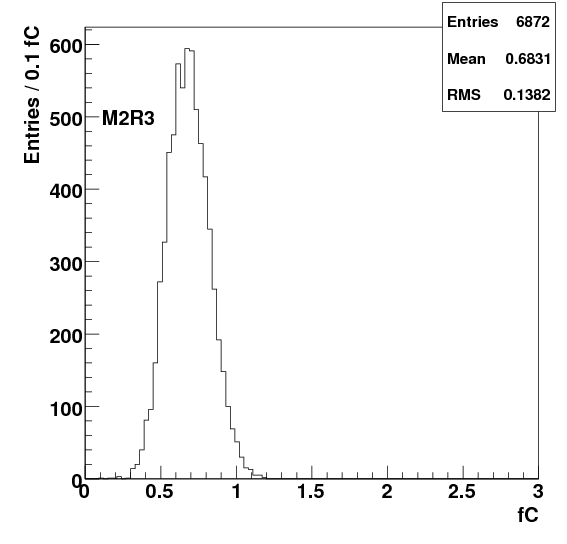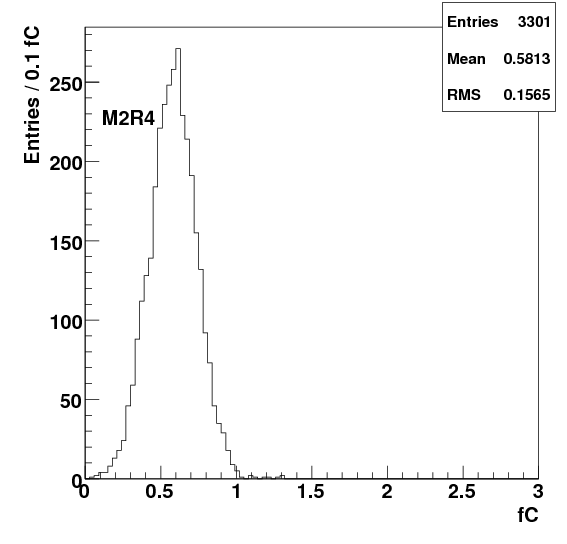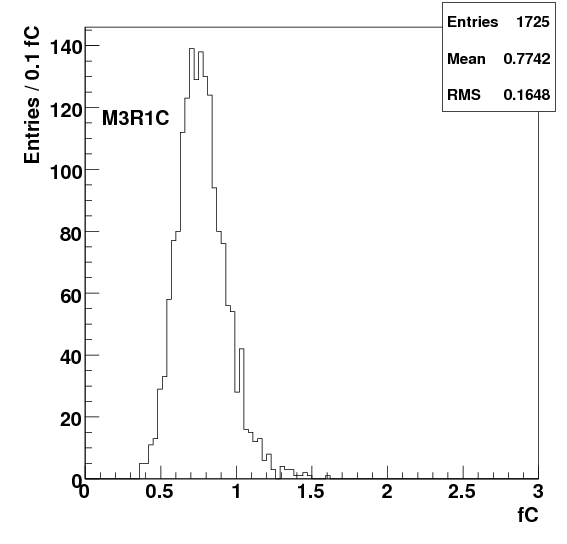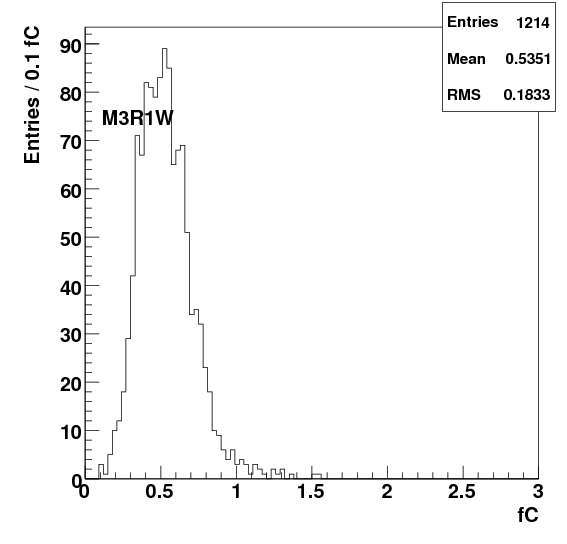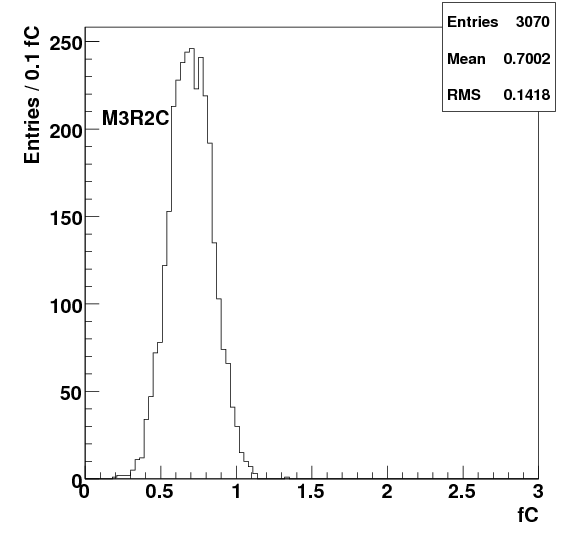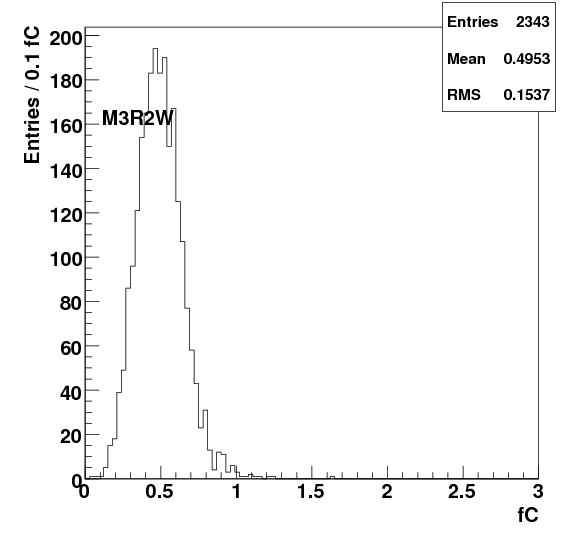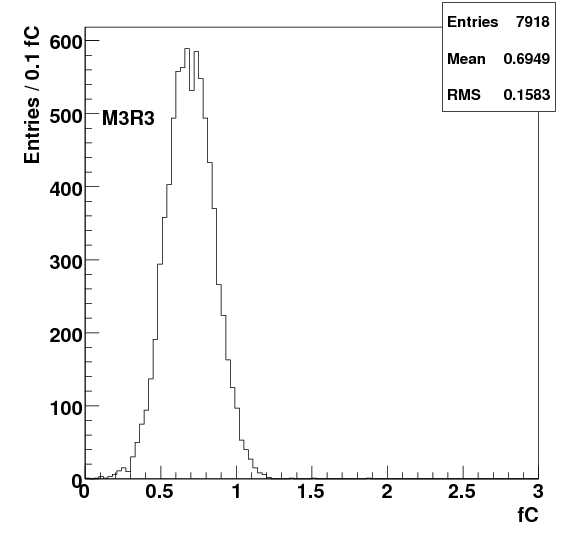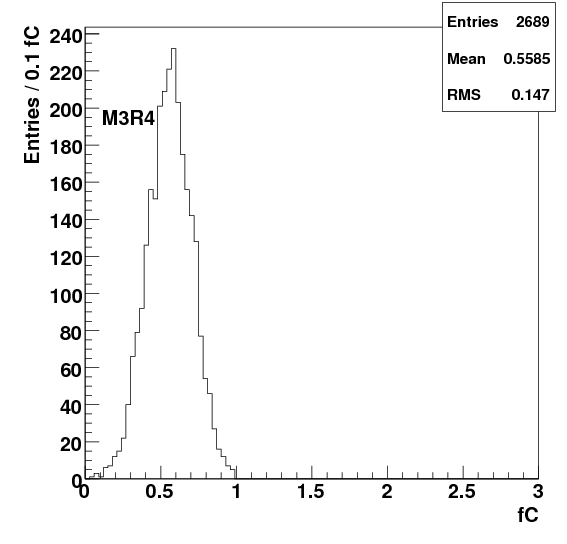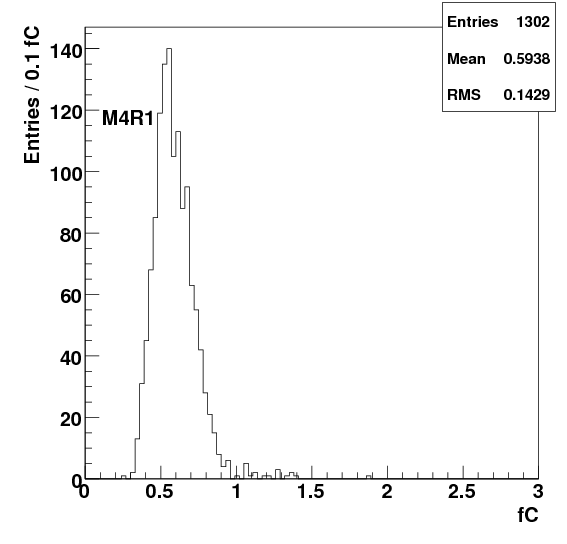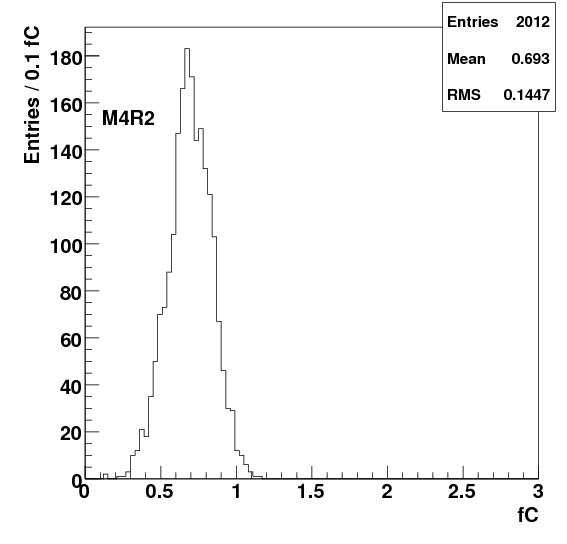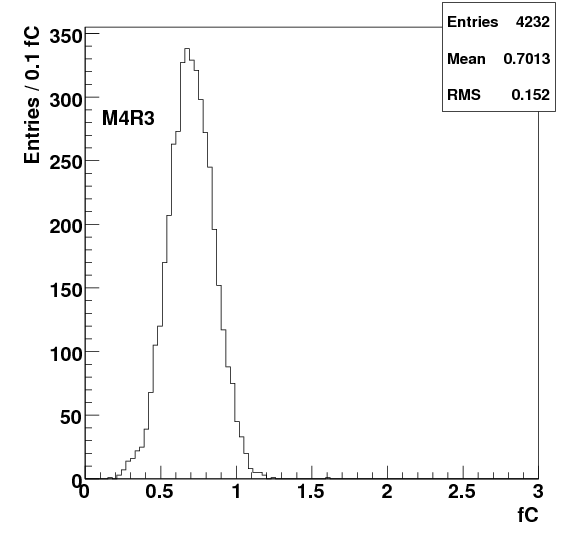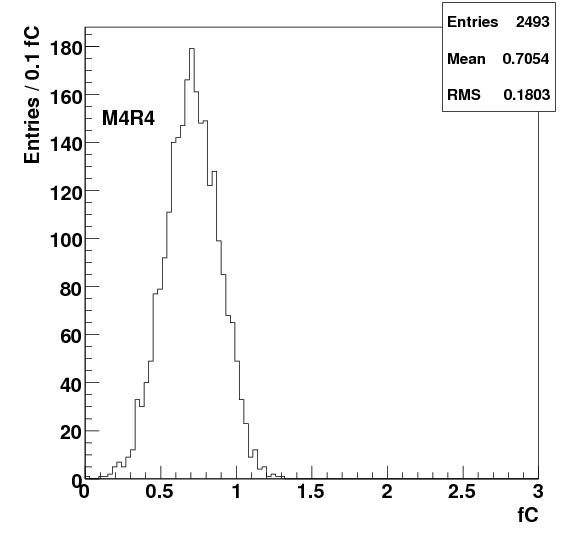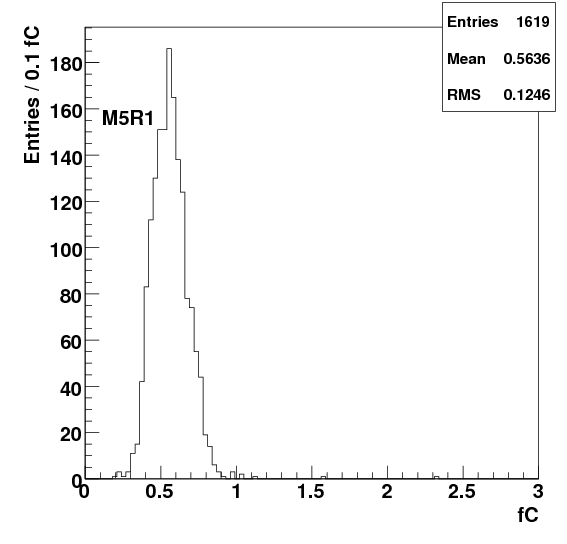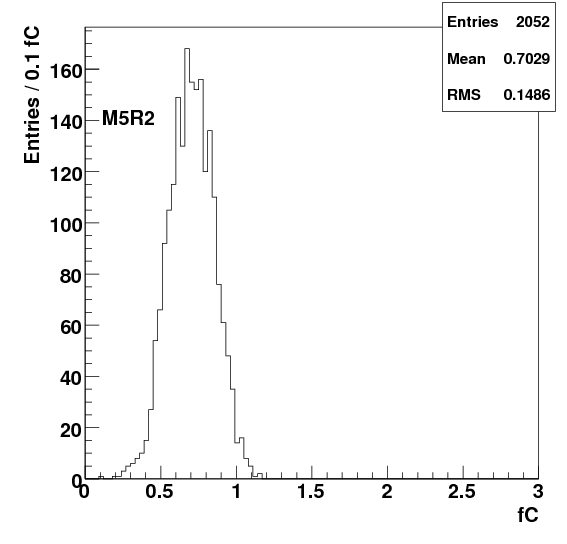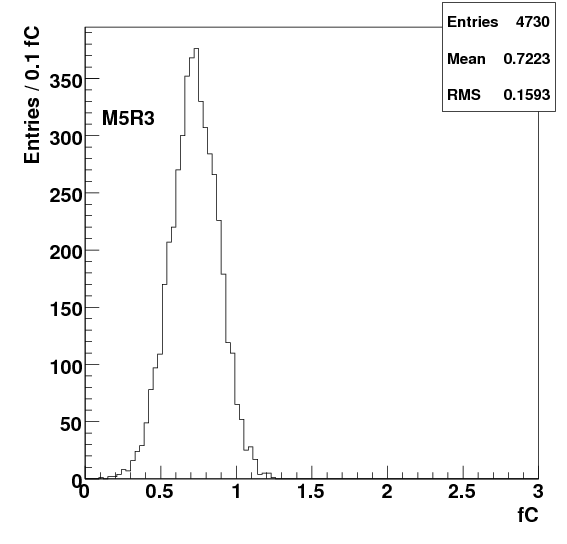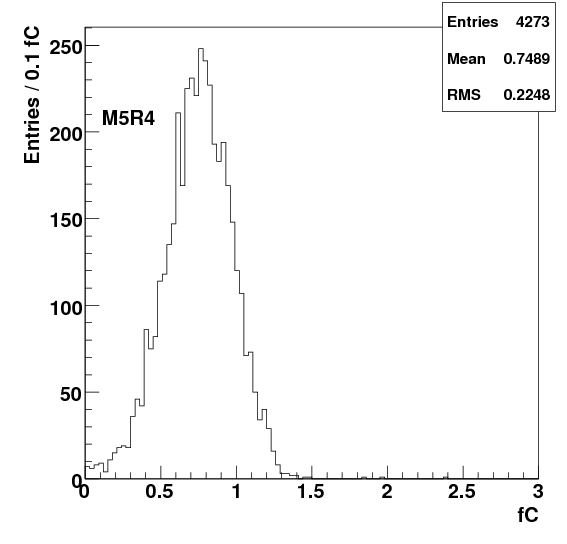 Scatter plots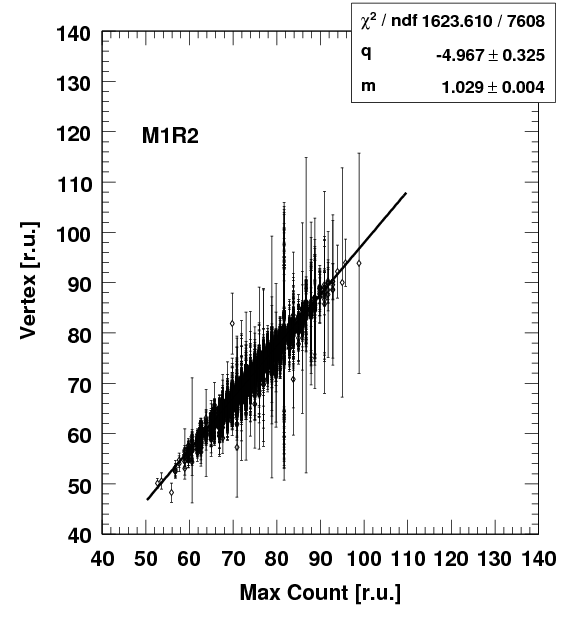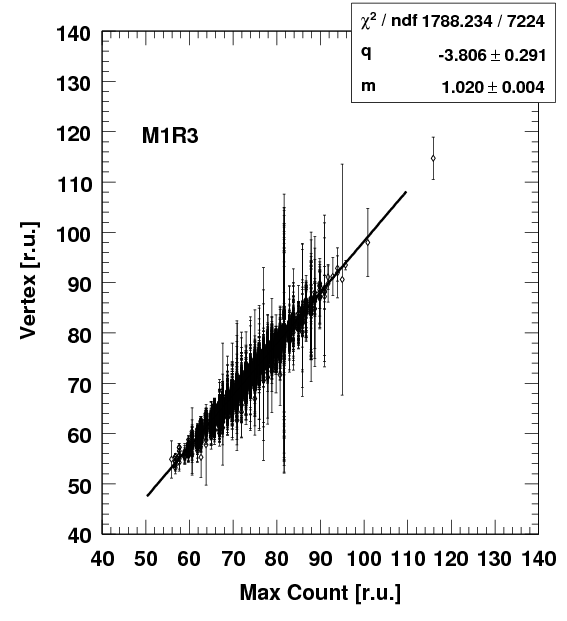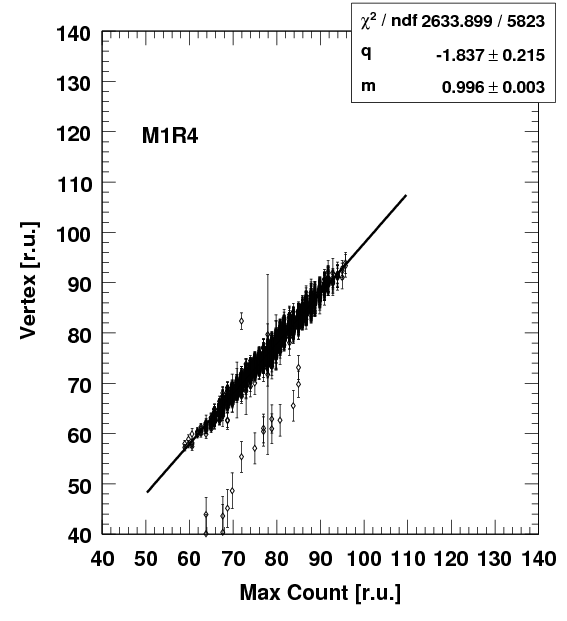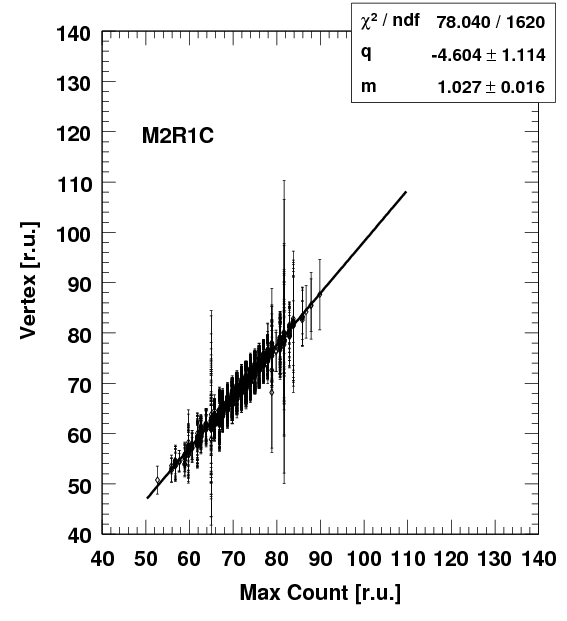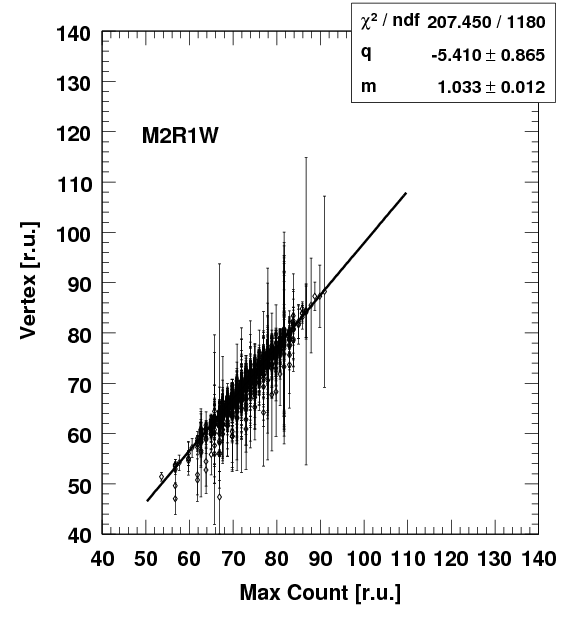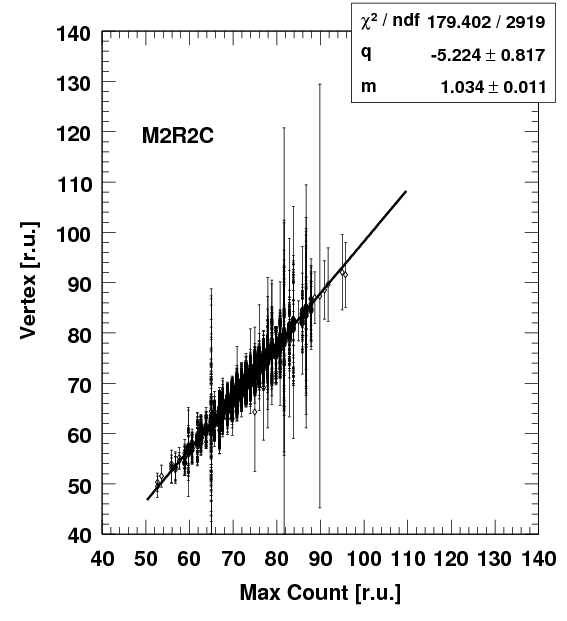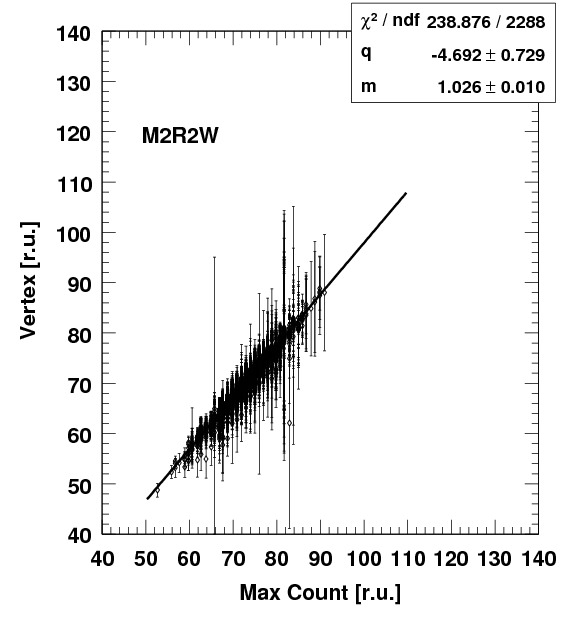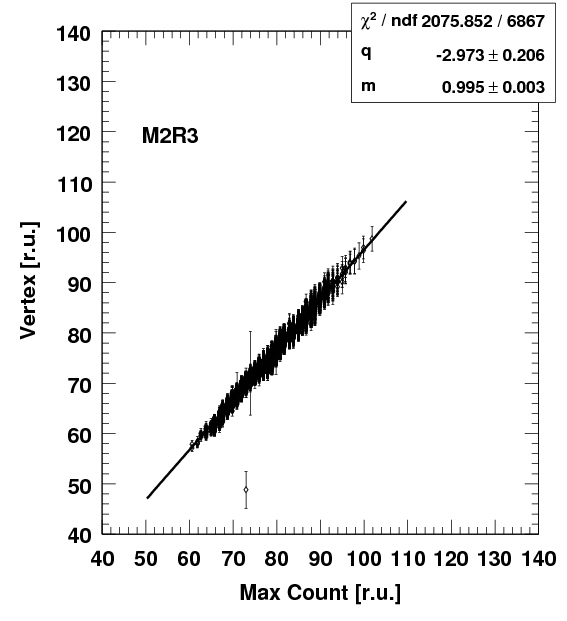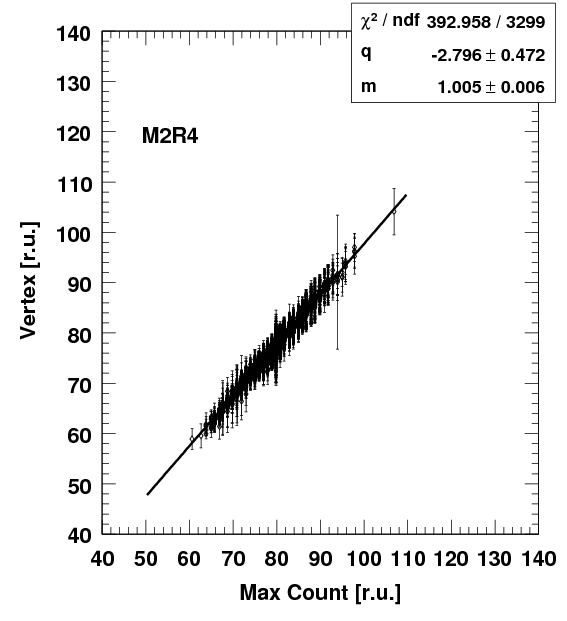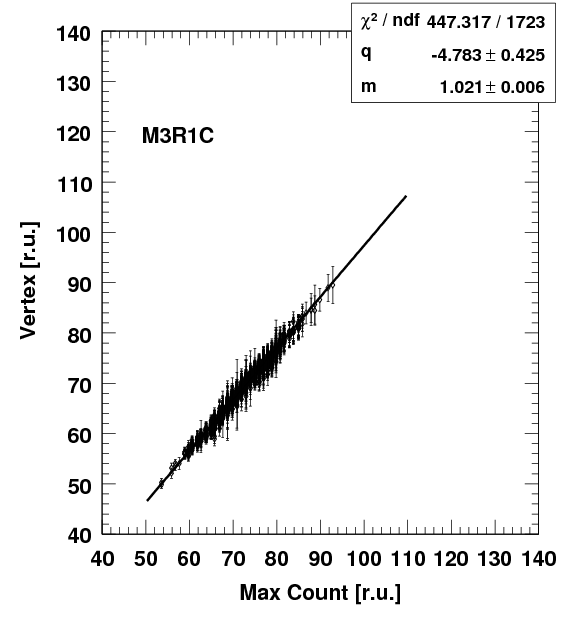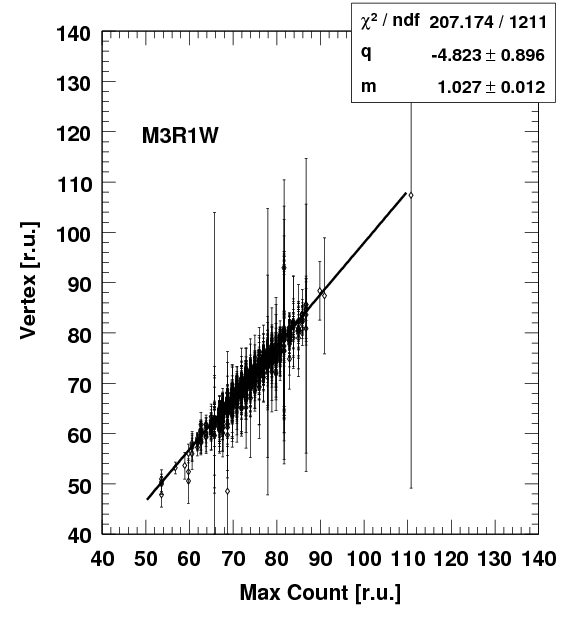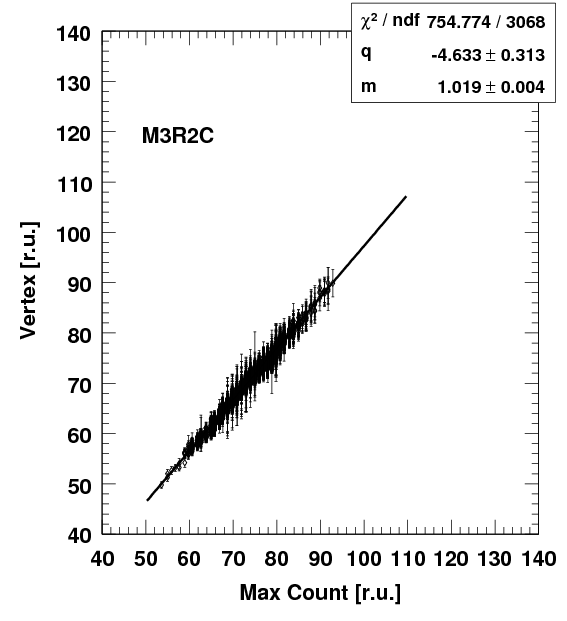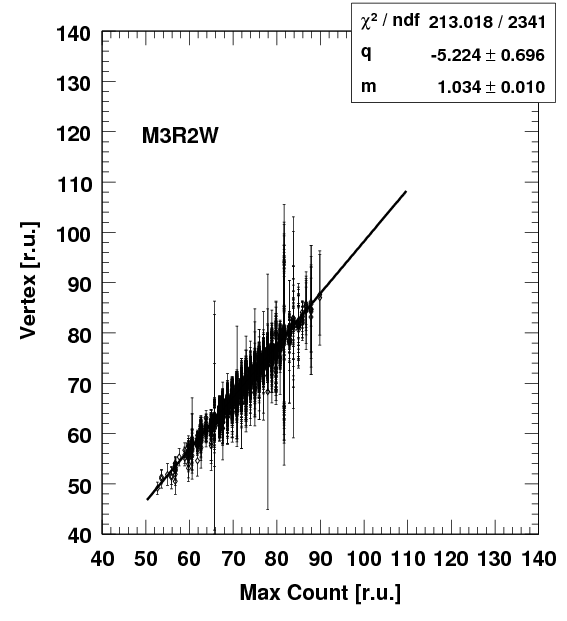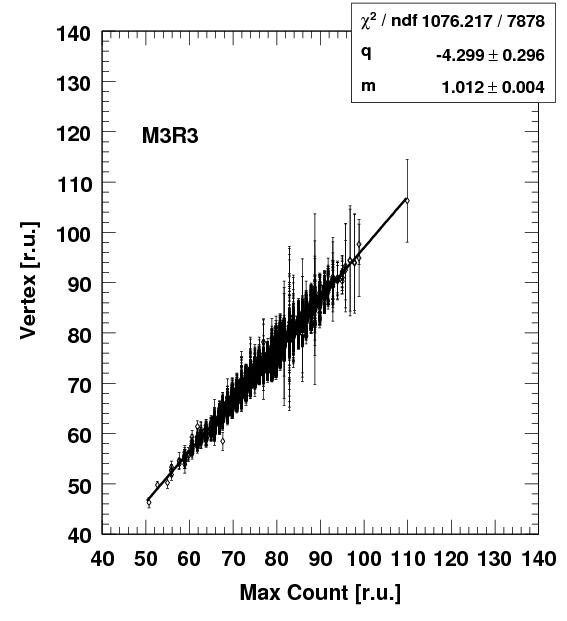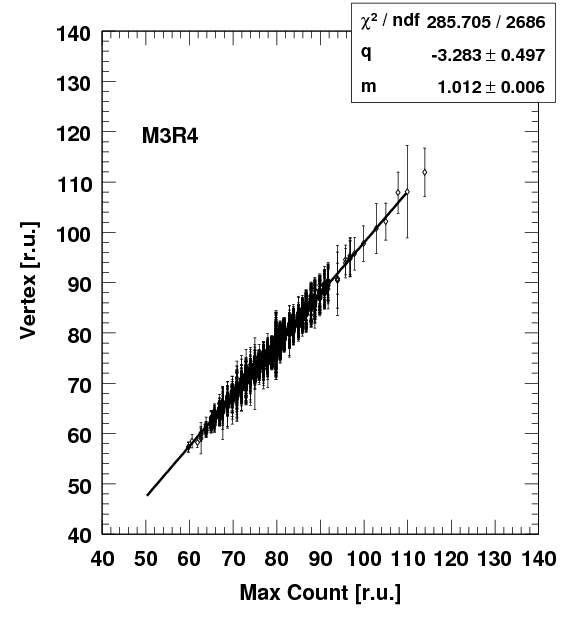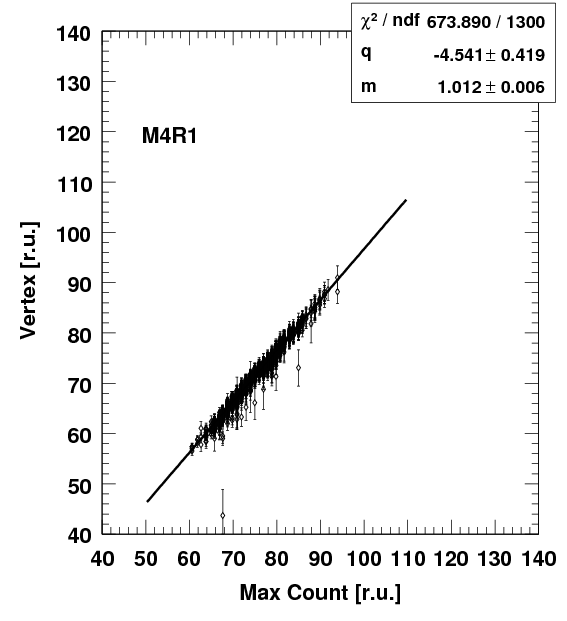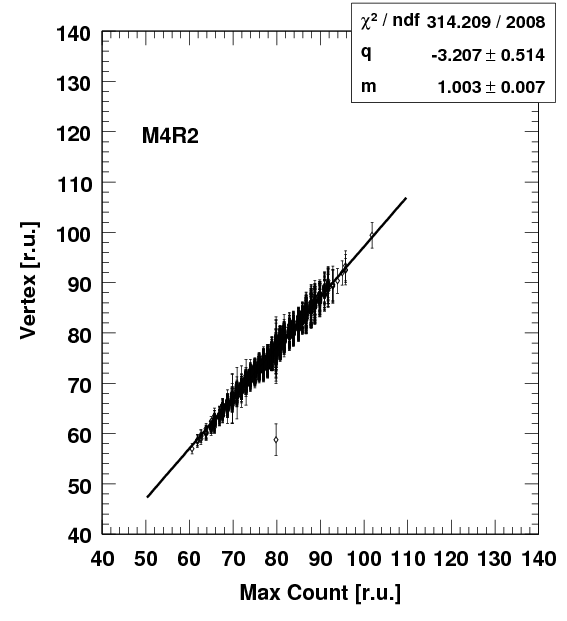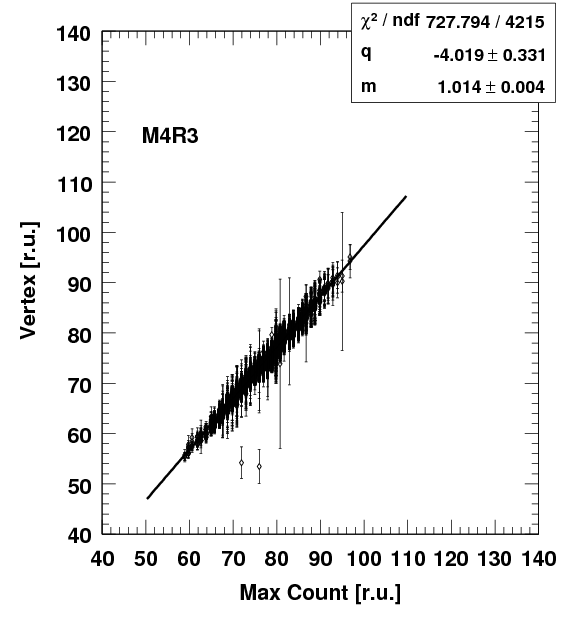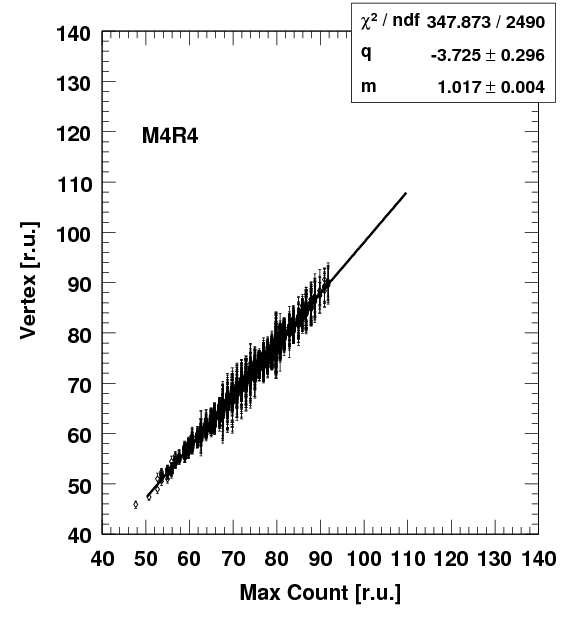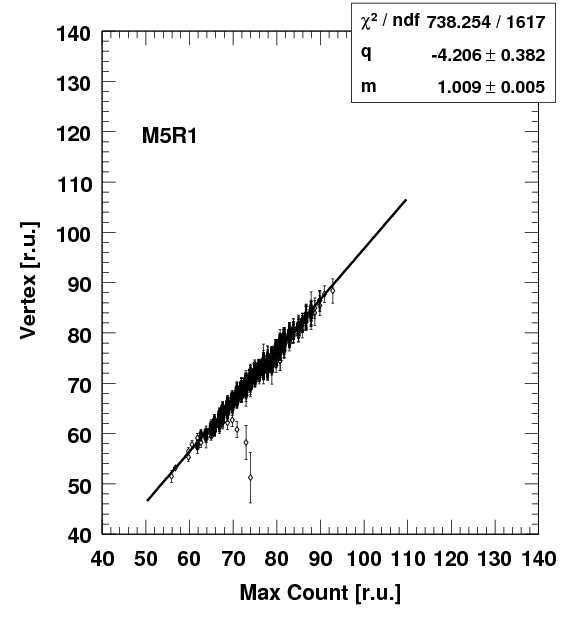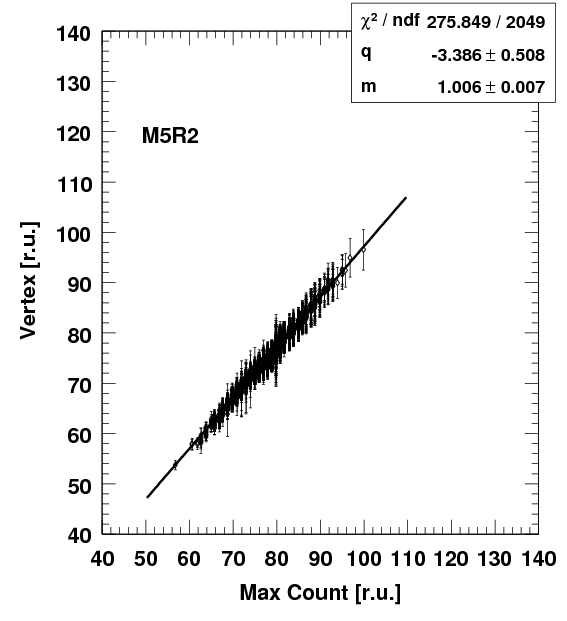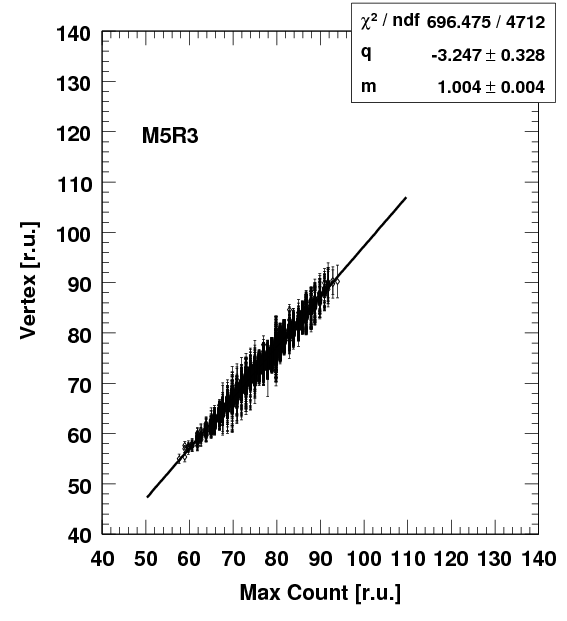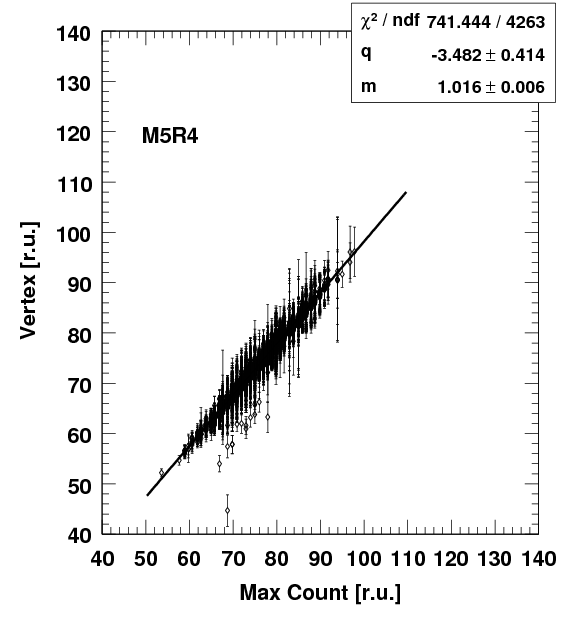 ---
Alessio Sarti Last modified: Sat Dec 29 16:08:24 CET 2007