22.12.1999 / 2:42 a.m.
---
The first electron-positron collisions in the DEAR interaction point have been achieved and f-mesons have been produced. For the first time their decay products, charged kaons have been observed by the DEAR kaon monitor.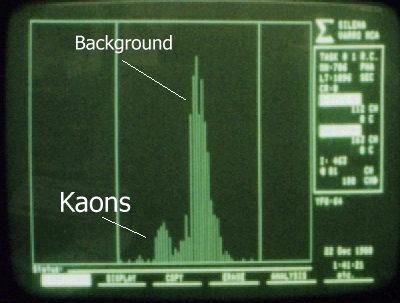 Online TDC spectrum of the DEAR kaon monitor showing the peak due to charged kaons well separated (1.3 ns) from the peak generated by background particles.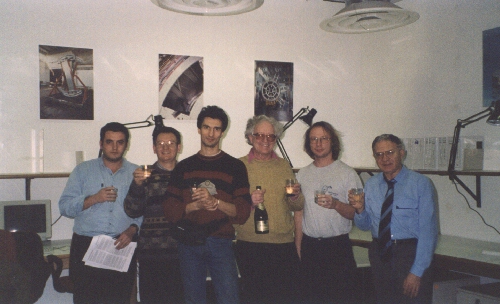 DEAR collaborators celebrating the first observed kaons in the DEAR interaction region.